DreamStation Go, by Phillips Respironics
Product Details
Weighing in at less than 2 pounds, the DreamStation Go Auto Travel CPAP Machine is half the size of its larger, at-home DreamStation Machine, but offers the same amount of performance. Ideal for traveling, it is equipped with the same comfort features that are offered with its original counterpart such as Flex Modes 1, 2, or 3. Additionally, the unit is designed with CPAP and APAP in mind, which can be adjusted on the color touchscreen, and with a built-in power supply, the DreamStation Go minimizes parts to pack when traveling for an easier experience.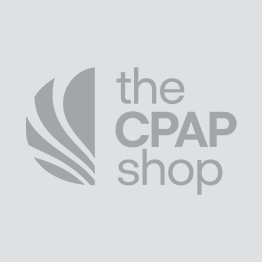 Product Features
Flex Technology
Flex technology is a feature that has been included in the design of the DreamStation Go. Flex, which can be set to 1,2, or 3 will drop the designed pressure level. For example, if a CPAP user is operating at a pressure setting of 10 cm h20 and the Flex setting is set at 2, when the CPAP user exhales the pressure setting will drop to 8 cm h20. This allows for a more natural breathing pattern.
Travel Friendly
Newly designed with the DreamStation Go is the 12mm micro-flexible tubing. This smaller tubing was designed to reduce bulk, which means it is smaller and easier to pack when on the go.
Optional Battery
The lithium rechargeable battery is optional. Great for camping, flying or even hotel use. The optional battery is FAA approved and weighs 1.5lbs. The use time of the rechargeable battery is expected to last 8-12 hours depending on your pressure settings. Charge time will take 4-5 hours.
DreamMapper
CPAP users are now able to track and monitor their sleep date with the DreamStation Go by using the DreamMapper. Basic compliance data can be viewed while using the companion app.
Contents
1 x DreamStation Go Travel CPAP Machine
1 x 6foot long 12mm Micro-Flex tube
1 x 6foot long power cord
1 x Reusable filter
1 x User manual